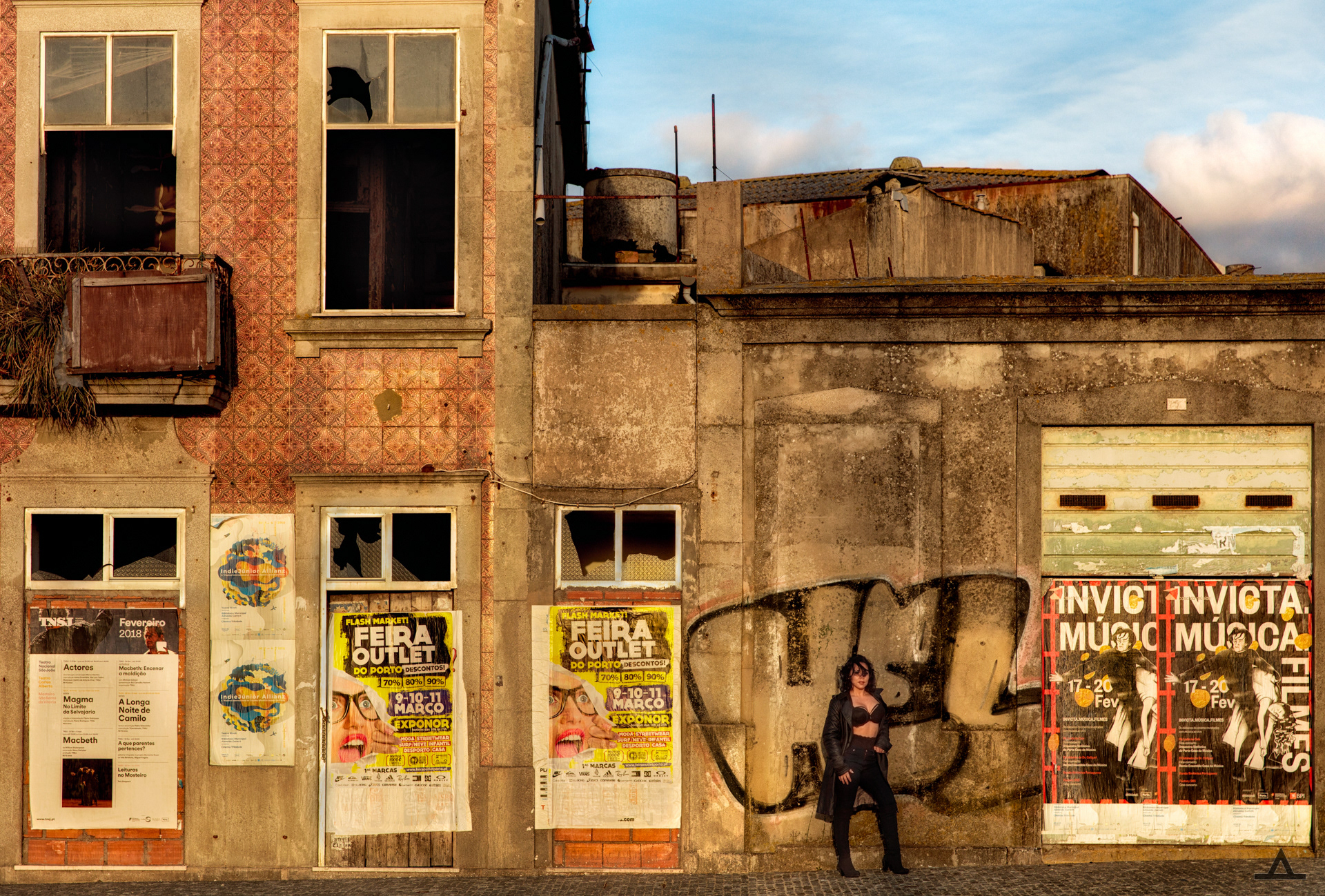 Photographed in the city of Matosinhos, Portugal, "A lonely woman in the urban landscape", from the series "Urban Matter", is a fine art photography by Antonio Pessoa.
In an urban landscape, a lonely woman expose her bra in front of an abandoned building.
LIMITED EDITION 
Print details:
Series: Urban Matter | Format: Ink jet mineral pigment on cotton paper | 90 X 60 cm in: Limited edition of  5 (+1 Artist's Proof) | Signed on verso | Price increases as edition sells | 
Includes a Certificate of Authenticity.
Print price starts at: $1,500.00 (+Shipping).
DIGITAL FILE DETAILS:
Format: TIFF 16 bits (Original) or JPEG 8 bits | Dimensions: 8514 x 5759 px.